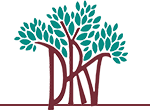 At Banyan Dental, you are more than a patient. You are a valued client, and our goal is to offer you the best dental care in Langley and the Fraser Valley. As a long-time experienced practicing dentist in Langley, Dr. Verma uses the latest technology and techniques in a modern dental setting to offer a one-of-a-kind experience to children, adults, and seniors.
Our team of experienced professionals work together to provide full service dental care in Langley. Banyan Dental specializes in a wide range of dental procedures from general and cosmetic dentistry to implants, veneers, periodontal care, and even emergency dentistry. With more than 25 years of dentistry experience, Dr. Verma has helped countless people improve their smiles in a welcoming and comfortable environment.
Experience the Banyan Dental difference for yourself! Schedule an appointment with Dr. Verma at our Langley dental office, where we offer convenient early morning and evening appointments and lifetime care for patients of all ages. Call today!